Subscribe via email
Join 470 other subscribers
How to download your pattern file – You will receive an email with the download link, click on the pattern name in the download column
Testimonials
Valerie
The eyes I received were absolutely gorgeous and just like the photos. They arrived on time and Deanna even took the care to dust the eyes with powder to make sure they wouldn't stick together and get ruined while they shipped in the heat. On top of it all she included an extra pair of eyes in case the powder was an inconvenience, which I thought was super sweet of her. I'll definitely be ordering from her again!
Christine
These glitter eyes are gorgeous! Seller is very accommodating and easy to deal with. Quick delivery too! Thanks so much!
Emily
Great safety eyes! The colors are so vibrant, and they are great quality! Fast shipping. Thank you for a great order!
MJ
I could not be more happy with my safety eyes! They are absolutely stunning in person and of superb quality. The shipping was also super fast, even being from Canada and I am in the US. Deanna was super easy to communicate with, and the customer service was on point! This will be my go to shop for safety eyes! Thanks again!
Andrea
Wonderful! Worked perfectly for the project I'm working on. Fast shipping!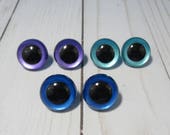 Stephanie
Patterns are very easy to follow & very well written. I used I love this yarn by hobby lobby & instead of a regular magic circle I used a double magic circle. Will update pic once poppy & branch are finished.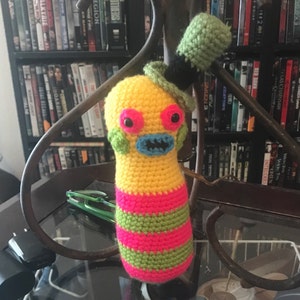 littlemancorbin1
Picked up my eyes this morning and was surprised to see a bonus pair 😁 Thank you very much! Fast shipping and Canadian 👍
Sidnie
These are great quality, thank you!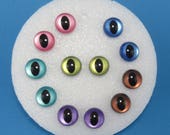 Joyce 
I was very happy with everything. You were very professional, and i would order from you any time, And I love it you are from Canada.
yarnie4hire
Love the glitter on the eyes! Shipping was fast and cheap. Thanks very much.
Mallory
These craft eyes are beautiful, thank you! Fast shipping too 🙂
Auzzman
Super fast shipping. Super packaging. Awesome safety eyes. Amazing quality.  She is hooked and will definitely be a repeat customer. Thank you again for bringing such excitement to the wife, lol.